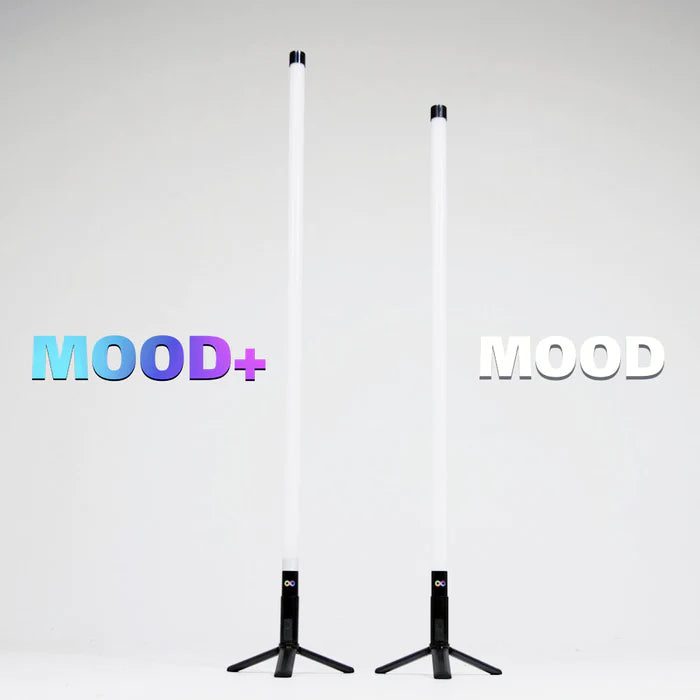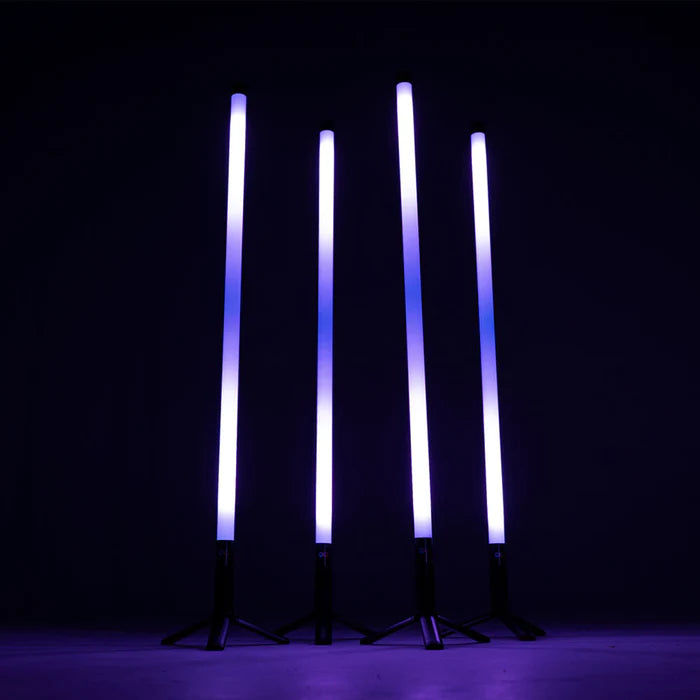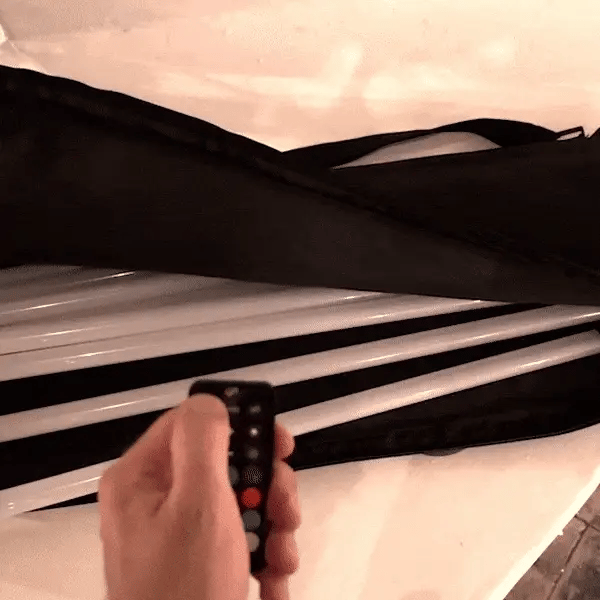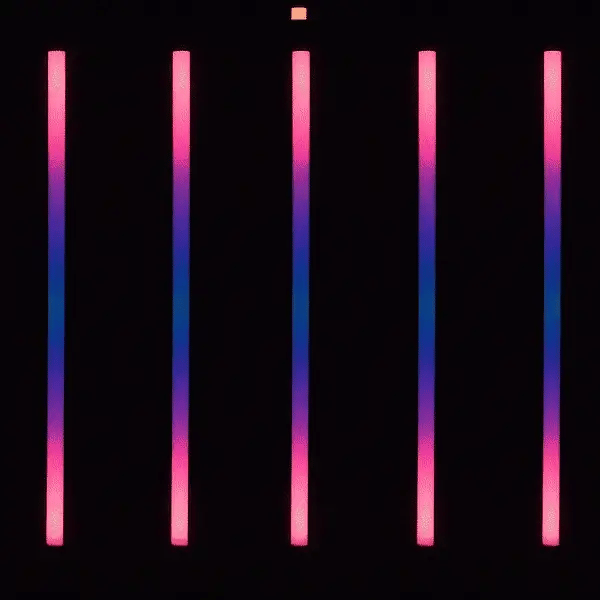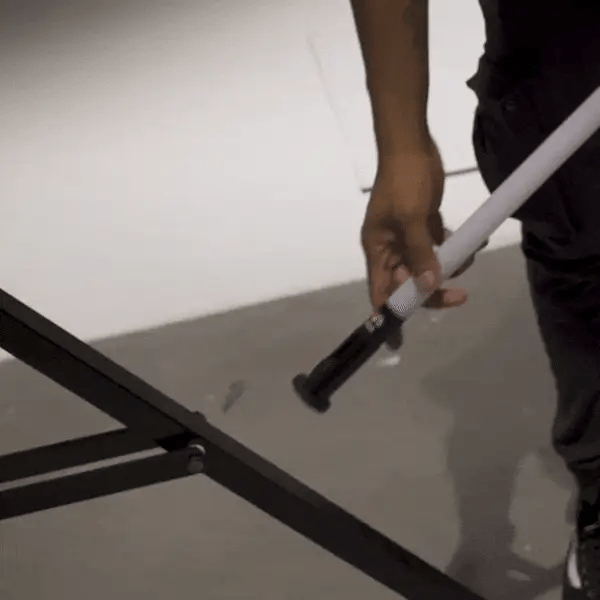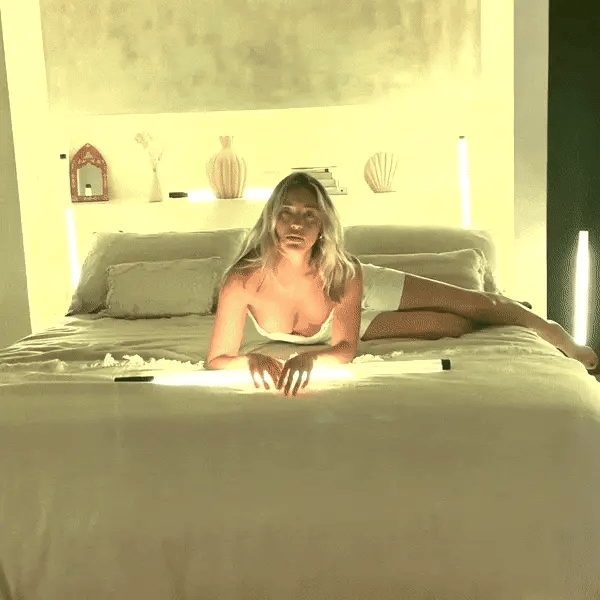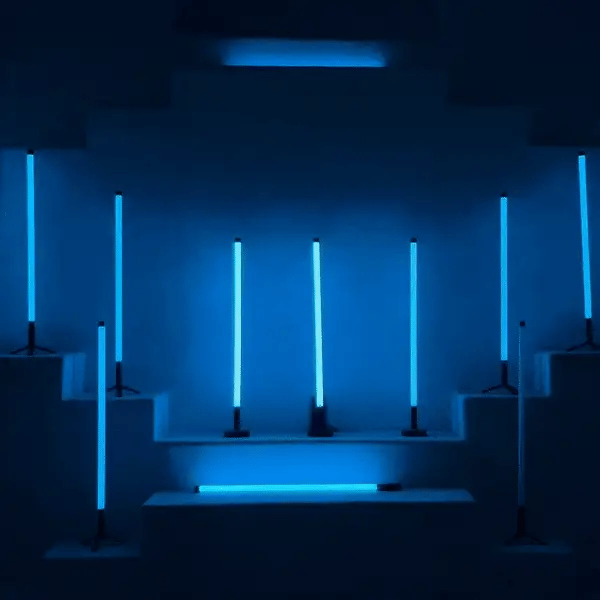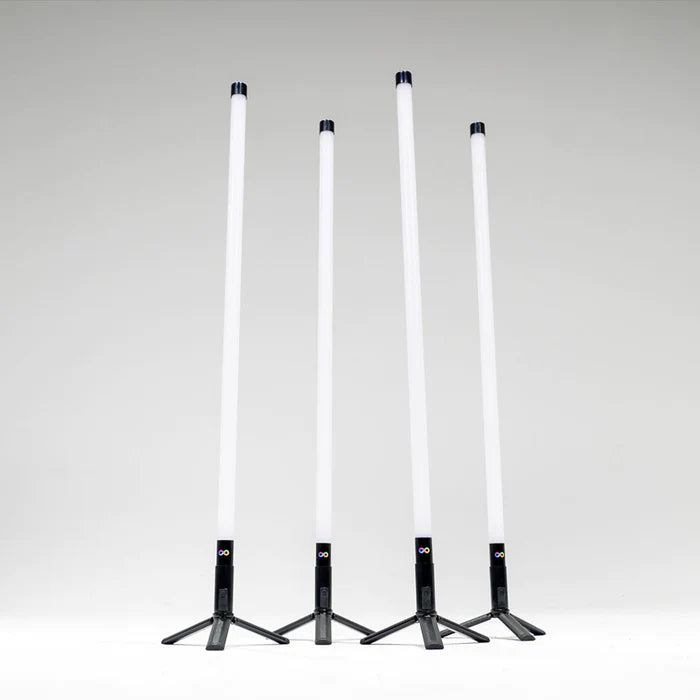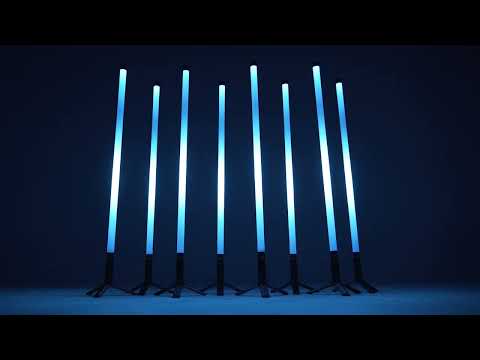 MOOD+ (105CM) RGBW / 500 EFFECTS
➣ Hundreds Of Animated FX
➣ Sound-Reactive DJ Mode
➣ Long-Lasting Battery
➣ Extreme Durability
➣ Weatherproof
➣ Static Color Control
➣ Wireless Remote Control
➣ Built-In Button Controls
➣ USB-C Fast-Charging
➣ USB-C Continuous Use
GET PRO LIGHTING EFFECTS INSTANTLY.

Instantly create pro lighting effects for your productions. Toggle between hundreds of beautiful reactive animations, gradients and static colors that will take your productions to the next level. Control all your lighting from one remote, multiple lights individually or MOOD's on-board buttons. For quick, easy off-line controls - MOOD+ gives you ultra-bright, sound reactive lighting in the palm of your hand.
• 500 Animated Reactive Effects
• Instant Music Sync
• IP65 Water-Resistant
• Infinite 1/4-20 Mounting Options
• Extremely Durable
• 10+ Hour Battery
• Bright 90 CRI RGBW
• Easily Transport 
• +1 Million Colours
• Dimmable
• Individually Controllable
• Auto-DJ Sound-Reactive Mode

Control Mood Via Remote + Light:
• 21 Key Mini Remote Controller
• Built-In Dual Control Buttons

✔︎ Ready to use out of the box
✔︎ Remote control included
✔︎ USB-C Rechargeable 
✔︎ 50,000 hours lifespan
✔︎ 1-year warranty
Includes:

1x MOOD+ (105cm)
1x MOOD+ Remote
1x 1' USB-C Cord
Wireless: Bluetooth 
Connectivity Technology: Bluetooth Control
Source: USB-C charging cable, Lithium Rechargeable Battery
Total LED Power: 18W
Battery: 10+ Hours
Lithium Re-Chargeable: 3,000 mAh
Input: USB-C: PD3.0, 5V/3A
Total Max Output: 18W
1 x USB-C Port: 18W Max
Connections: USB-C
Multi-voltage: 5V USB-C Cord
TEKE uses wireless ArtNet DMX over WIFI. You can use any typical house-hold router to connect and control your units with our app or 3rd party ArtNet software with your computer, tablet or phone.
Yes, we ship all over the world. We run discounts and promotions all year, so stay tuned for exclusive deals.
It depends on where you are. Orders processed here will take 5-7 business days to arrive. Overseas deliveries can take anywhere from 7-16 days. Delivery details will be provided in your confirmation email.
Any 5V charger can be used - TEKE has USB-C port.
TEKE has two 1/4-20 mounting points. Stand TEKE straight up on the floor with its bottom mount point or use TEKE's built in rear-mounting bracket that slides from end to end.
We do our best to offer repair and replacement whenever possible to our customers after delivery. Due to us being a hardware startup, component prices and shortages, we may not immediately be able to offer refunds. Please get in touch with us as soon as any problems are experienced and we will do our very best to offer solutions.